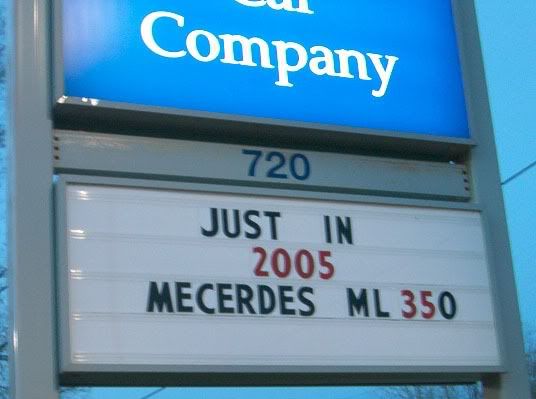 From a local dealership. It was like this for a couple of weeks. I figure either A) they didn't notice, B) none of their customers noticed, or C) they
did
notice but couldn't be bothered fixing it. I'm going with A.
What say you?
More non-pictured stuff: I also see a TON of punctuation errors around. Most of the time, it involves superflous apostrophes, like apple's, orange's, wire's, box's, etc... Many of them were found at a health food store where
every single price sticker
showed the name of the company; Natures's Best. :( Caesar is also spelled Ceasar in
many
menus. Sorry, menu's. Check your menu next time you eat out.