Or close to it! :) It's an ad found in the local newspaper: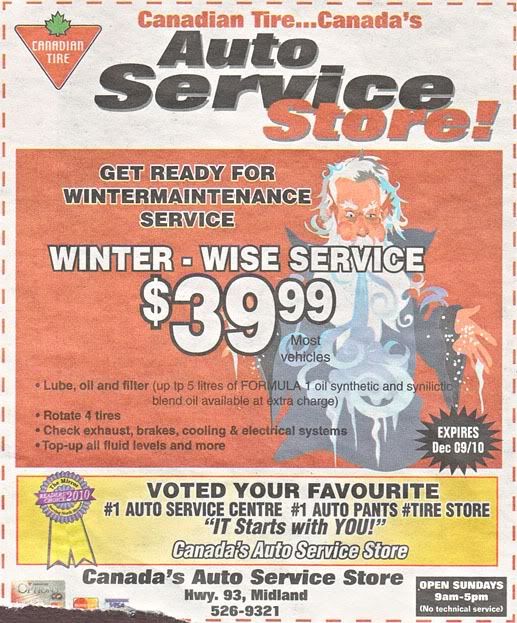 Let's see...
1. Wintermaintenance?
2. Winter-wise. Not too bad, though it's not really to be used in a descriptive way, but more as a course of action... Therefore, winter wise.
3. Up
tp
5 litres!
4. Synilictic is not a word. I checked. That should also be two sentences after 'Lube, oil and filter,' not one run-on one. (Or perhaps with a semi-colon after the 'Formula 1 oil' part.)
5. The hyphen in 'top-up' is unnecessary.
6. #1 Auto
PANTS
! :D
7. #Tire Store!
Oh man... A lot of people are to blame for this, but I thank them all for their inattention to detail!