I almost hate to post this, as this is my family doctor's mother, and because obits are a sad thing anyway, but still...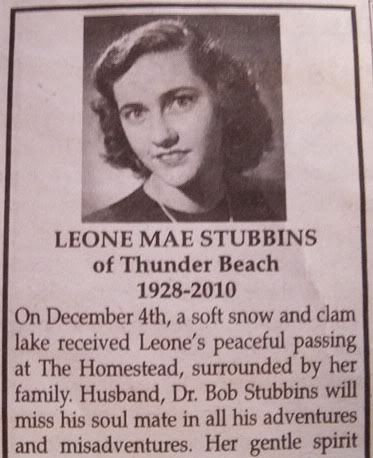 Clam lake?! The more mistakes I see in our stupid local newspaper, the more it makes me want to force myself into a proofreading job there! I bet all they do is use Spell Check and if they don't see any red marks, they're good to go. I would've given them a piece of my mind over this and probably gotten [no, demanded!] some sort of refund.
P.S. I hadn't really thought of it before, but it is also inferred in that first sentence that they commited an illegal act...